PERSONAL TRAINERS
Our Personal Trainers don't just go through the motions, they listen, to understand what you are trying to achieve. They will collaborate with you to identify how to support you in achieving great results. Your personal trainer will build a personalised fitness plan to align your training with your lifestyle and goals. Our trainers will take your goals seriously and yes, challenge you at times, but the rewards are waiting- are you ready?
GET IN TOUCH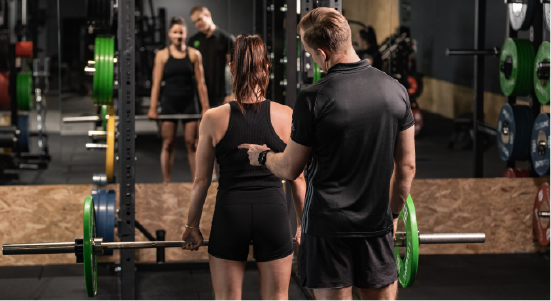 FIRST TIMER

New to the gym? Our personal trainers can assist you in getting out of your comfort zone and into the gym, we know all the equipment can seem overwhelming. That's what a personal trainer is for, to make you comfortable and confident, grow your knowledge and build you a program that will help achieve your fitness goals.
LEVEL UP

Are you trying to achieve a specific goal? Do you want to develop and progress your form or mobility? Or you may be wanting to get stronger? Our personal trainers are qualified and equipped to help you, level up.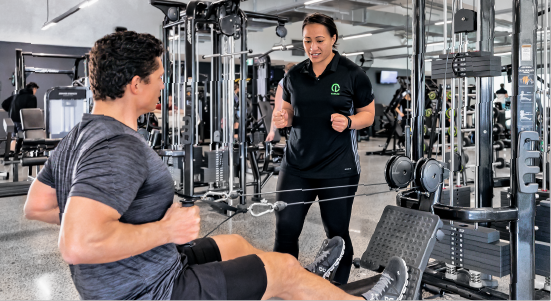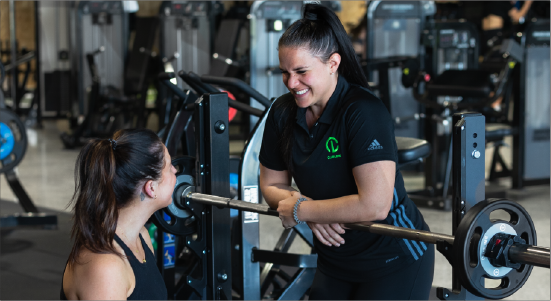 PERSONALISED
APPROACH

No matter what your goals or needs may be, our experienced personal trainers are here to support and guide you and are trained to build a personalised fitness program.